The colors of the terracotta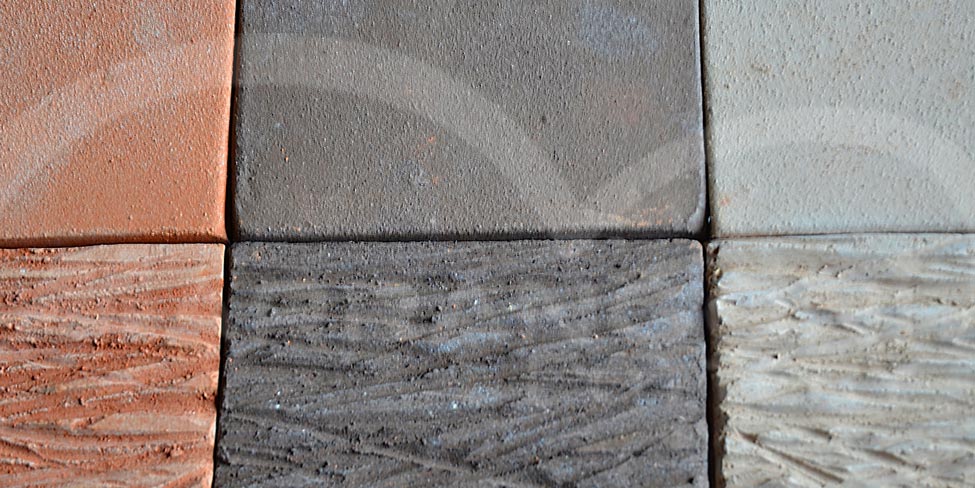 Tuscan terracotta has always been available only as a red or rose color up until a few years ago. This beautiful rich red color is attributed to the ingredient iron oxide but also provides quality or strength. Only history buffs would know of another blackened, burnished looking terracotta that is made by the ancient Etruscan technique called bucchero which basically means unglazed or unpainted but still beautiful in its own rite. This variety was not as popular as the red terracotta for garden pots. In the last two decades more and more people have researched different choices available and experimented with shapes, colors and different finishes. These more modern designs are available and items can be customized according to your needs!
We will distinguish in the next few paragraphs, the different types of clay, colors, finishes and weather resistance to help you choose the best one for your individual liking and use.
---
THE TERRACOTTA COLOR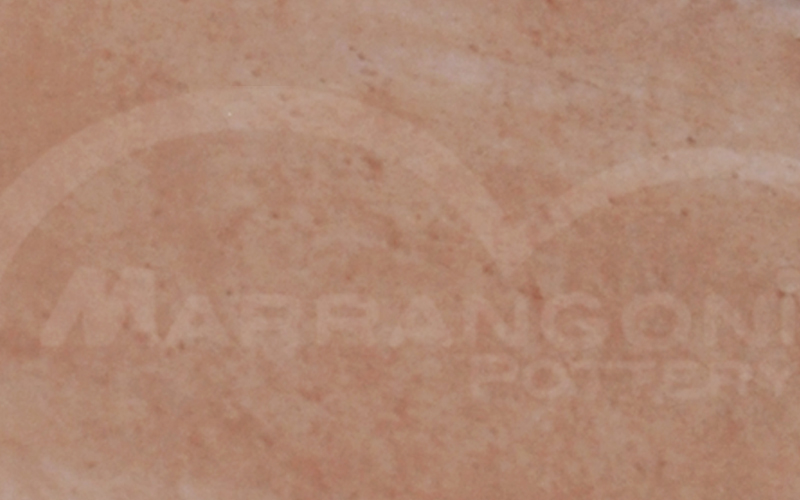 Tuscan terracotta, which is a mixture of clay and other inert ingredients, when baked at a high temperature, naturally takes on a reddish-pink color with a crystalline shine that is actually caused when the mineral salts come to the surface. This crystalline shine is sometimes more noticeable than others, depending on certain bleaching factors such as:
the concentration of mineral salts in the clay lot
time spent in the drying room
drying speed
handling of the pots during the drying period (visible finger prints)
It is not uncommon to find vases that show signs of hands or fingers, which is not a defect but rather the proof that the vase was taken care of in the production process. Many pieces, especially the larger ones, must be constantly monitored and handled during this delicate drying phase. During this phase, many pieces must be removed from their baking location to avoid "hooks" that could cause the terracotta to crack on the bottom.

---
Etrusco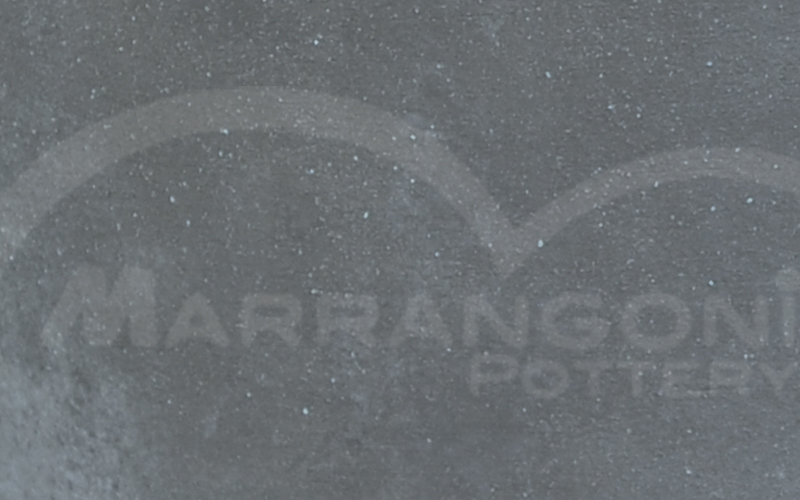 As previously mentioned, the Etrusco color process involves adding special oxides that when calibrated correctly create a dark gray color that are reminiscent of original Bucchero productions. This dark gray color is perfect for more modern or contemporary styles of decorating. Most prefer the red terracotta for use in classic style decorating. Colored terracotta, not only Etrusco color, is obtained using two techniques:
add oxides that color the dough
create a colored layer on the exterior surface (slipware)
In the first technique, the clay is mixed with oxides (dyes) that once fired will release the desired color. The piece will be colored inside and out as all the clay is colored. These pieces are resistant to frost as the natural Terracotta pots and eligible for outdoor use.
The second technique called slipware is accomplished by adding a slip, or a layer of colored dough on the surface of the vase to be colored before it is dried and therefore attaches better. The final result is a colored vase, even if it is basically a natural clay-colored mixture inside.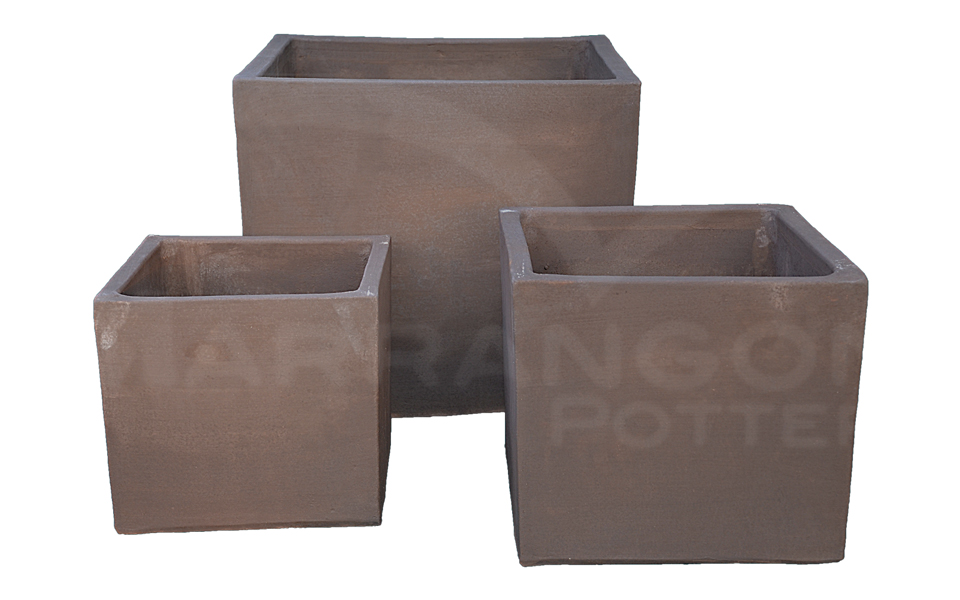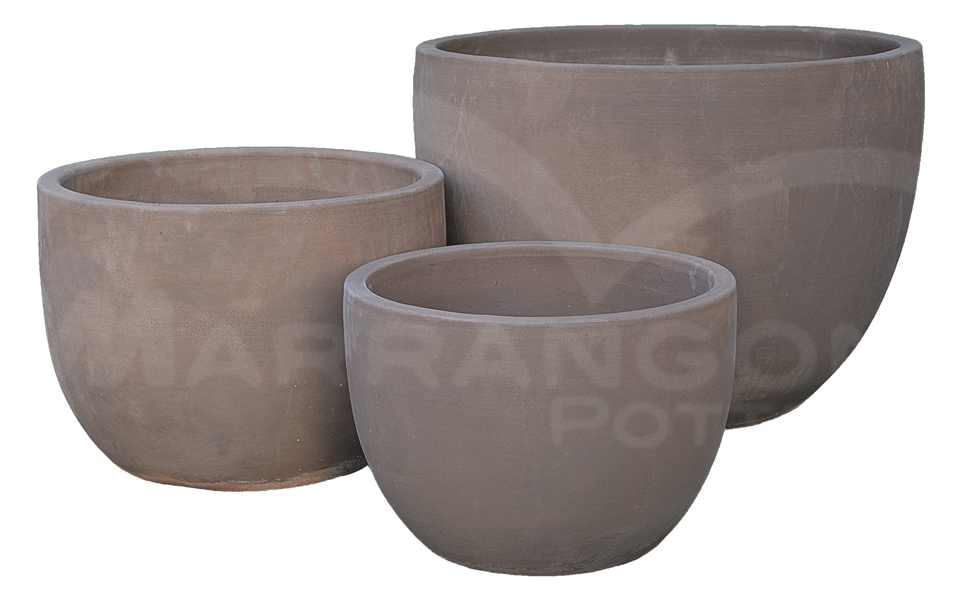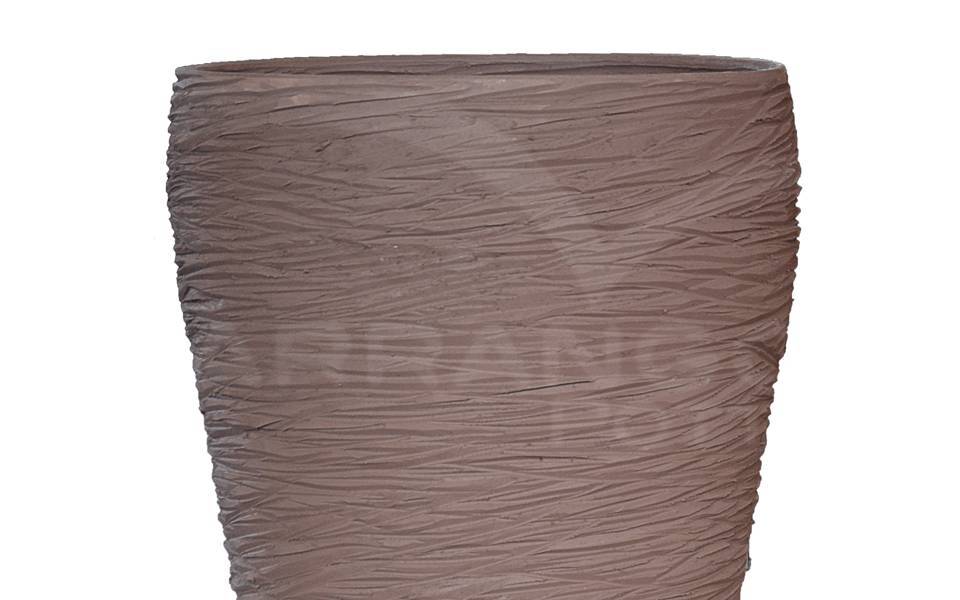 ---
Antiqua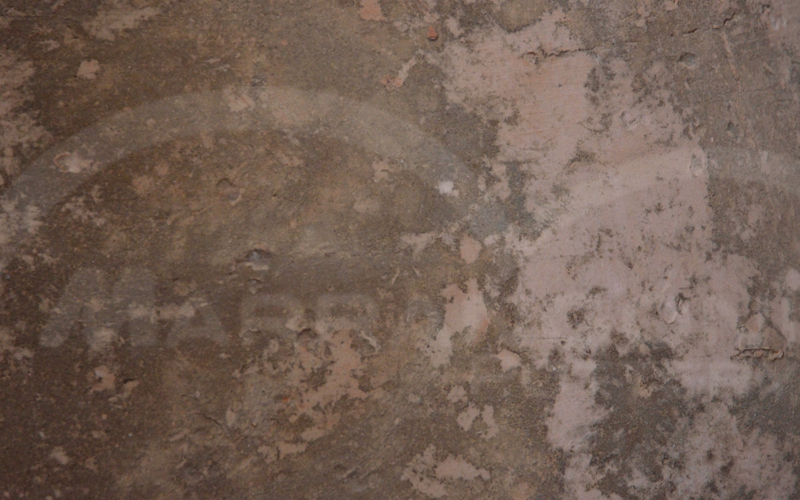 With this technique, we are able to create pottery with a finish that appears to be antique and weathered. The terracotta is blackened and the surface is rough and sometimes given an almost damaged look to portray a piece from long ago. Each manufacturing company has its own technique, but it usually involves applying a non-refined ash compound along with vinegar and water to the outside before it is dried and finished. The ash will make the product blackened; vinegar, containing acetic acid, corrodes mineral salts such as calcium carbonate and causes nicks in the surface.
The result is beautiful and very reminiscent of a very old vase. The color is perfect for decorating along side classic terracotta or for special occasions. It is very resistant so it can be used safely outside even in the coldest climates. If you are looking to create a vintage atmosphere, this product is a perfect choice.
---
Bianca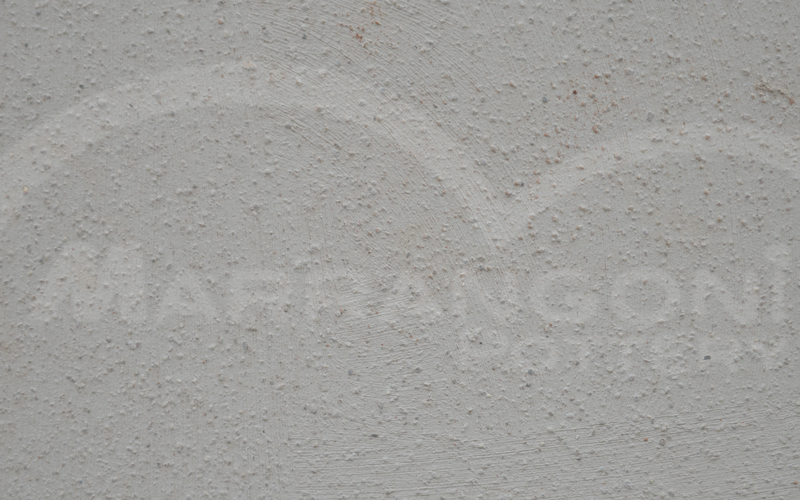 As mentioned numerous times, the clay in the subsoil of Tuscany is very rich in iron oxide. This ingredient definitely increases the strength of the pottery and provides the beautiful red color. As the Etruscan darker colored product is obtained by mixing the clay with the manganese trioxide and this is possible because the black easily covers the iron oxyde, it is not so easy though to lighten the color due to the dominate red. The milk white or ivory color, called Bianca, is obtained using a special mixture. This mixture does not involve Tuscan soil and is purchased from clay retailers that offer a product that cannot be guaranteed as frost resistant and is eligible for indoor use.
Sponged, scratched and furrowed finishes can be applied as discussed in the next paragraph.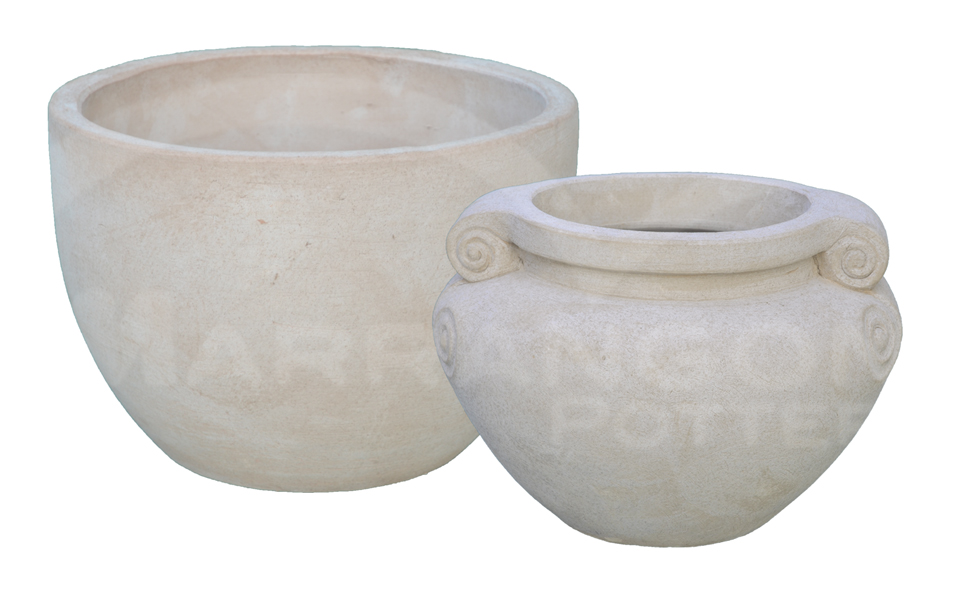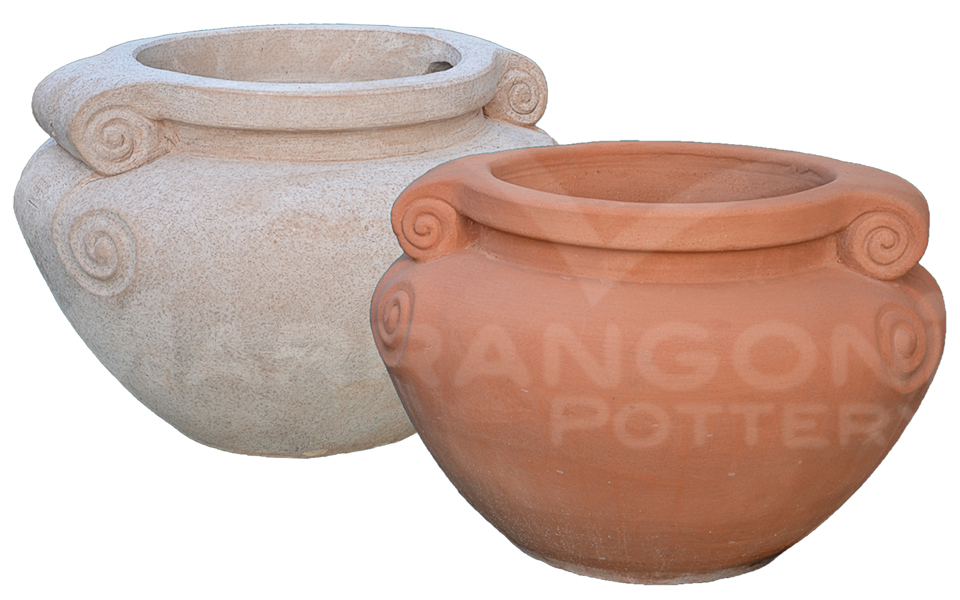 ---
FINISHES
At the same time that new terracotta colors were introduced, so special finishes such scratched or furrowed designs were added next to the classic sponged finishing.
Since ancient times, garden pots were finished free of imperfections such as wrinkles or blemishes using very poor tools made directly by craftsmen. Tools called "slats" that include soft flexible and sharp plastic instruments help the creator clean and beautify the clay pot. To smooth the surface a piece of wet fabric or sponge is rubbed over the surface. Well, all tuscan garden terracotta till end of '90 was sponged finished. After, in order to offer different designed articles, starts to finish with scratch. How to proceed: when the clay pot begins to dry and reaches the "green" stage it is still flexible and workable, but when the clay begins to dry it starts to look "white", at this phase a thin metal stick is used to scrape the surface making it rough and/or scratched.
The last finish technique is a relatively new one used on smooth surfaces and consists of casually and carefully carving grooves to give the object a more modern and pleasant design.
Photos below show examples of sponged, scratched and furrowed finishes.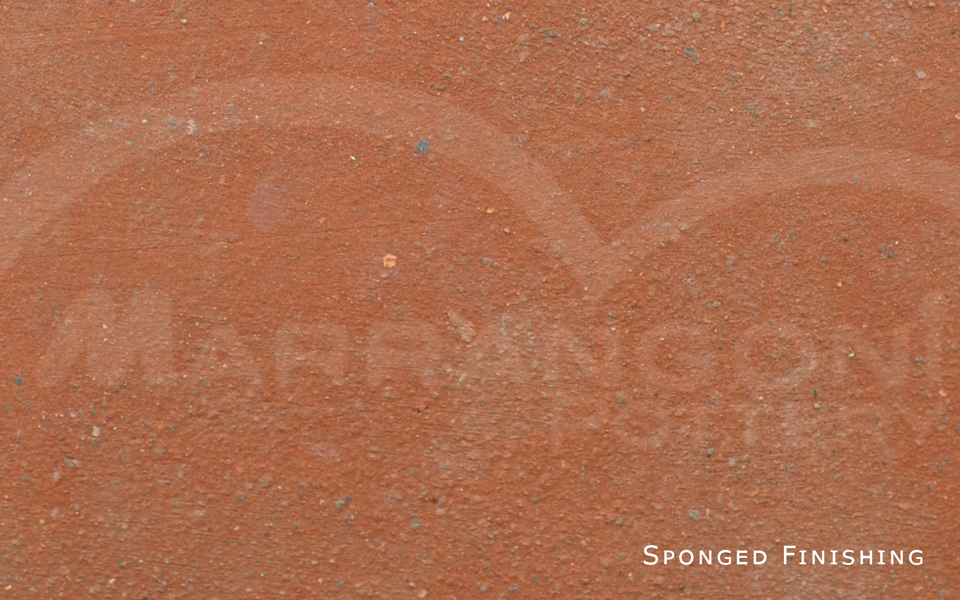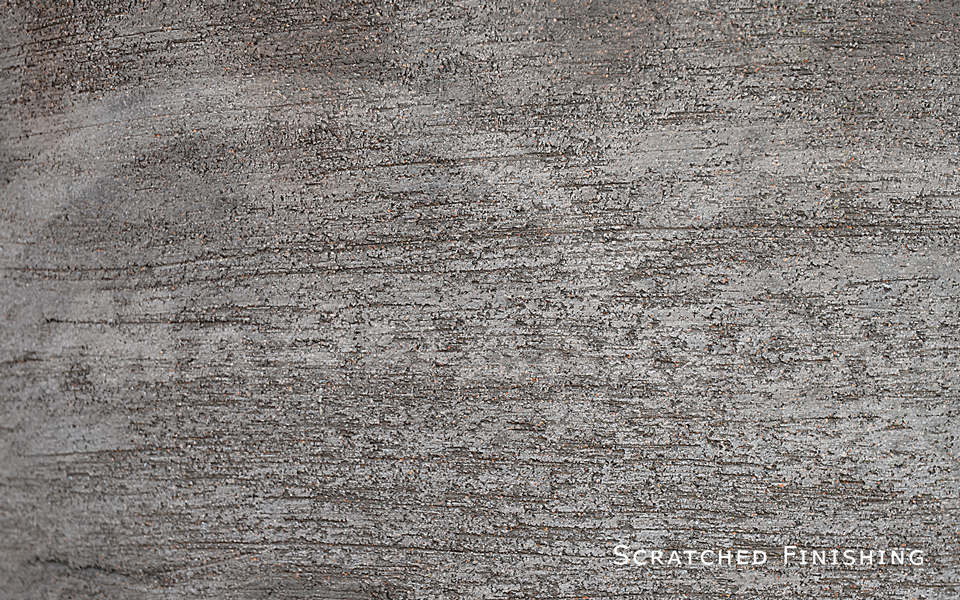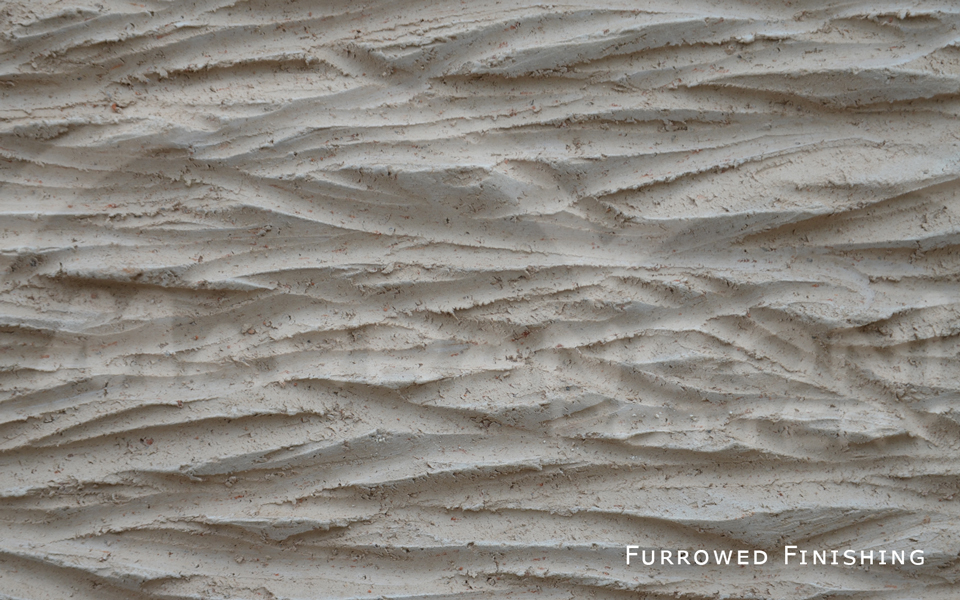 To identify a pot in the different clays, colors and finishes, simply refer to this keys legend:
---